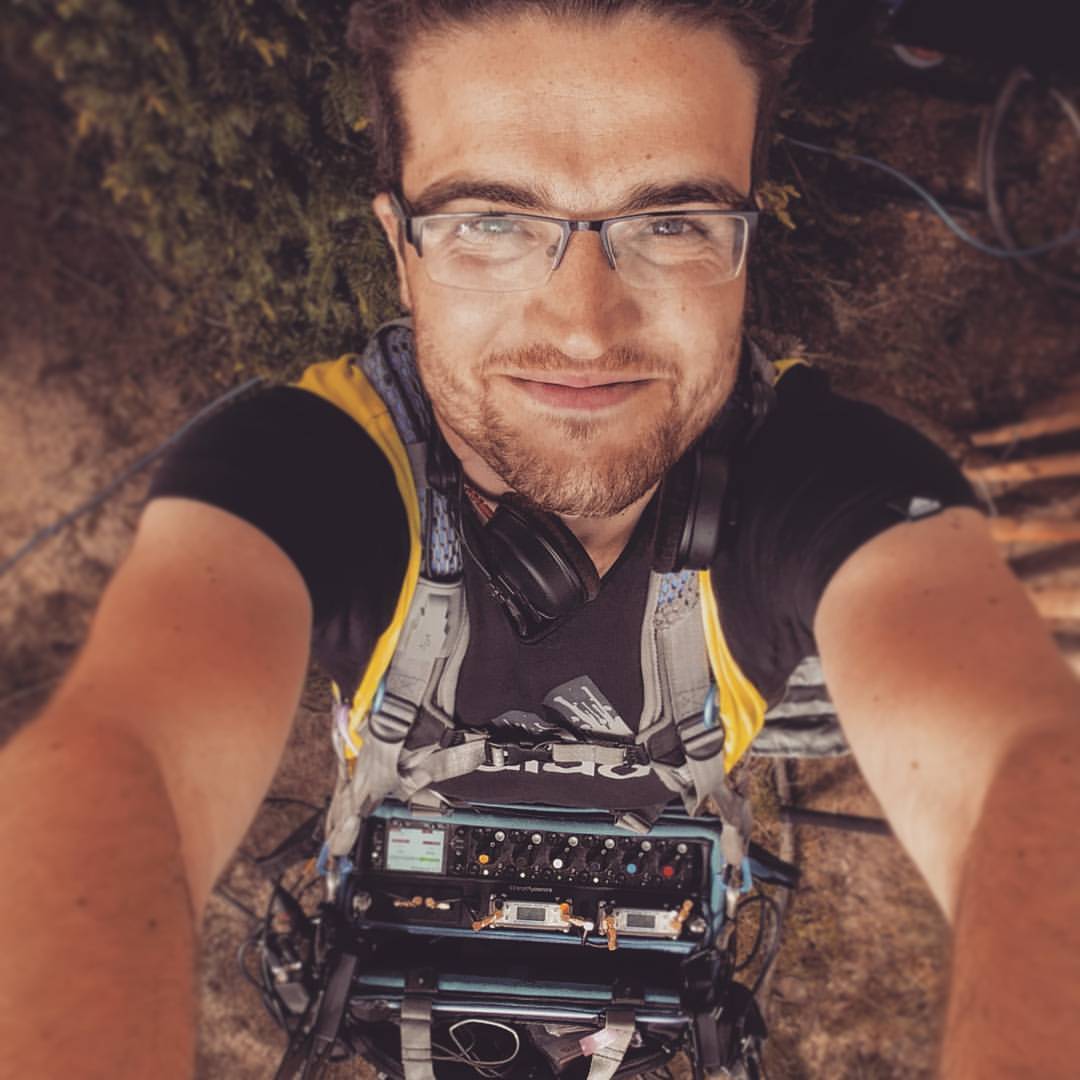 Matt Price The Location Sound Mixer
Location Sound Recordist for a range of formats and sizes. With over 700 projects my calm and happy attitude seems welcomed from the classic soundies.
Specailising in Commercial Content / Spatial Audio Recording and unscripted documentaries.
Based in Central London / Sheffield. Charing travel from whichever is closer.
Get In Touch
15+ Years Experience

With over 700 projects completed from feature length films and docs to presidential visits, royal weddings, underwater and more unique settings.

Always Optimistic

It's a lifestyle not a career. Priding myself on my problem solving nature and always bringing positive vibes.

Ready For Pretty Much Anything

Working from one man band to supervising teams for live events recording and feature films. High profile interviews and more.
Basic Kit List
Recorders/mixers: Sound devices 688+SL6
Transmitters/Receivers: x4 Lectrosonics SMQV / SMB and Receivers
Mics: x6 Sanken COS-11 (different colours) 
Mics: Schoeps SuperCMIT Digital Shotgun, Schoeps CM1 + MK41, SM81s, Rode Reporter Mic..
TimeCode boxes: x2 Ultrasync One, 2x Tentacle Sync, 2x Deity Timecode.
Other: x2 IEMs (wireless listens for director/clients), x3 wireless links to cameras (Sennheiser g3), BETSO antennas, sound blankets, stands, clamps, audio-grip accessories, playback speakers, MacBook Pro Izotopes RX9, etc...
View My IMDB Credits
Showreel
With lots of projects covering many sectors I thought it might be easier to list them here and then link to a playlist of a variety of content that made it to youtube.
360 Film / Binaural Sound / Presidential Visits / Royal Weddings / Live Music / Spatial Audio / Gaming / Interviews / TV / Feature Film / Short Film / Documentary and more....
View Matt Price Showreel